Meira as interim AICC Chief!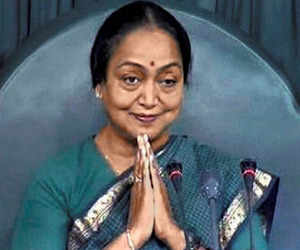 Utter confusion prevails in the Congress as Gandhi family loyalists are not sure how Rahul Gandhi will conduct himself to return as party president. These loyalists are pitching for his early return as interim president even before the revamped Central Election Authority (CEA) completes the organizational elections by March next year. The loyalists say Rahul Gandhi be brought as interim president and confirmed later as full-time president. But the dissidents are determined to prevent Rahul's return as interim party chief and have floated the name of former Lok Sabha Speaker Meira Kumar. She will have 3-4 vice presidents representing various regions to strengthen the party. Since Rajasthan CM Ashok Gehlot is disinclined to don the mantle at this juncture, there is no other suitable name for the post. Bhupinder Singh Hooda will be one of the vice presidents.The Obama memoirs have done the worst damage to Rahul Gandhi at a time when he is trying hard to bounce back. Obama, in a way, has strengthened dissidents' hands. On her part, Sonia Gandhi is delaying the whole process until the Assembly polls in West Bengal, Tamil Nadu, Kerala, Assam and Puducherry. She hopes that Congress will perform better in these 5state Assembly polls which may pave the way for his return as party chief.
Why Nadda on 7th Heaven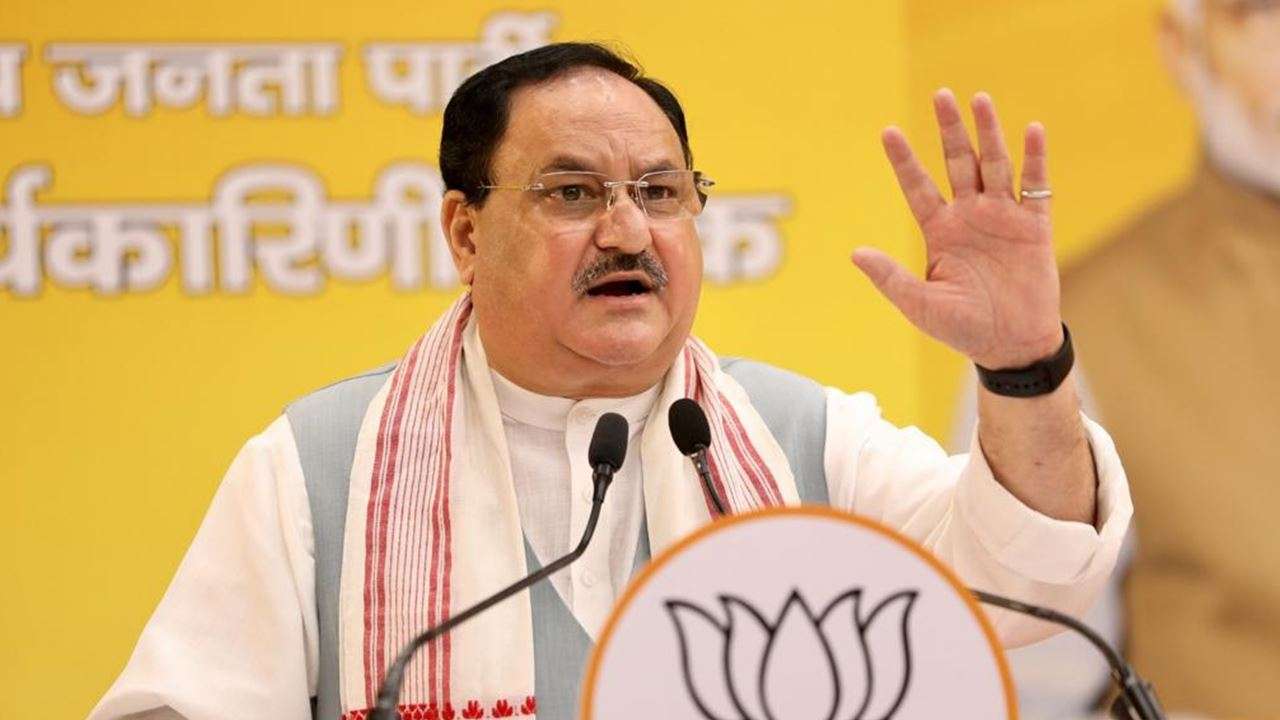 Something unprecedented happened when the PM visited BJP headquarters for a "thanks giving" function to Bihar voters after its rare win. The BJP emerged as a "big brother" to Nitish Kumar after two decades and it was no mean achievement. The Bihar polls were a turning point for the party's fortunes in elections due next year. Addressing workers, the PM suddenly turned to Nadda and said, "Nadda ji aap aage chalo hum tumahare saath hain" (Nadda ji, you lead it from the front and we are with you). Heads turned as such right-handed compliments were never given to any of Nadda's predecessors by Modi in the past. When Modi repeated the compliment, Nadda got up from his seat to thank Modi. When Modi repeated the Nadda slogan a third time, Amit Shah, Rajnath Singh, Nitin Gadkari and others got up and clapped for Nadda rather sheepishly. Was Modi sending a message to leaders who did not go for campaigning in Bihar anticipating a defeat. The rare compliment sent Nadda on 7th Heaven as he single-handedly remained stationed in Bihar earning a feather in the cap. Is he coming out of the shadow of his seniors? One will have to watch out. But he has made his mark.
Full Article
Finally, STC begins winding up
When the Modi government came to power, it had big plans to sell or shut down ailing PSUs. But six years in power, the Modi government realized it was easier said than done. It failed to sell or revive BSNL/MTNL despite spending billions of rupees of golden handshake to employees. It may succeed selling Air India and BPCL but at a far below the money it had envisaged. It wanted to shut down STC six years ago. It is only now that STC will be delisted from NSE and BSE. The STC Board has issued notifications to close down all branches including Mumbai, Kolkata, and Ahmedabad by November 30 and others by December this year. Come 2021, STC may exist only on paper to resolve its ongoing legal issues. Employees have been offered a lucrative golden handshake or transfer. Next in line will be MMTC. Both have huge land banks that could be sold off at a later stage to recoup the accumulated losses.
Rajnikant gives a miss
Amit Shah may have created a flutter by his roadshow in Chennai and sealing the BJP-AIADMK electoral alliance for the May 2021 Assembly polls. But his desire to meet the veteran cine-star Rajnikant or M K Alagiri, estranged brother of DMK Chief M K Stalin did not succeed. He held meetings until 2.30 in the morning in his hotel room. But both of them did not turn up.