New Delhi, July 7
25 Morchas, Departments may be over-hauled
New General secretaries too
Cabinet reshuffle later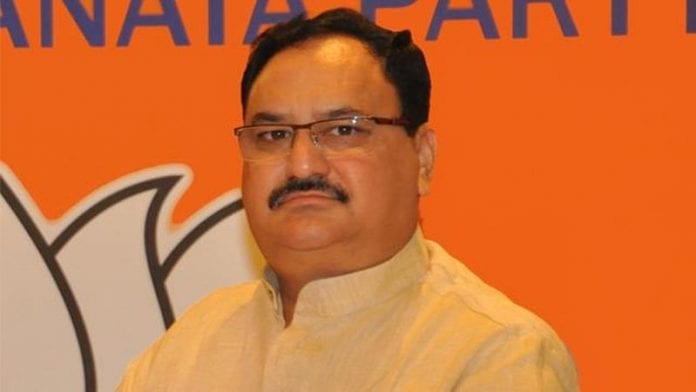 BJP president J P Nadda will have a new team anytime, before July 15-16. The Cabinet reshuffle may follow later.
Highly placed sources say Nadda will have some "new faces" as vice president, general secretaries and heads of 25 Morchas and Departments. Nadda's focus will be giving new direction to these departments and Morchas.
Of the eight general secretaries at least two may be replaced including Dr Anil Jain. Another general secretary incharge of Maharashtra, Saroj Pandey may be inducted into the Union Council of Ministers. Manoj Sinha, a former Railway Minister of State, may be brought in as new general secretary.
Bhupendra Yadav and Kailash Vijayvargiya over-seeing two poll bound states of Bihar and West Bengal respectively will be retained. The Yuva Morcha chief, Poonam Mahajan may be replaced by another young face. Tejswasi Surya, a Lok Sabha MP from Karnataka, is in the reckoning. Vijay Rahatkar, Mahila Morcha Chief may also be entrusted with new responsibility.
Similarly, Shivraj Singh Chouhan, Madhya Pradesh Chief Minister may be replaced by Raghubar Dass of Jharkhand as Vice president. There are 10 vice presidents and a couple of them may be accommodated elsewhere.
Nadda's main strength is the new general secretary (org) B L Santosh who replaced Ram Lal. Santosh reminds days of late Sunder Singh Bhandari who was a tough task master and comes from the RSS.
The changes were finalized after the high-level meeting that took place last Saturday at the Prime Minister's residence where top RSS and BJP leaders were present.
It is clear that the Foreign Affairs Department will be strengthened and taken to a new high as PM Modi wants BJP to play a major role in this arena. A full fledged high-tech foreign affairs department will be strengthened under Vijay Chauthaiwale who hails from Maharashtra.
Nadda has a difficult task to fill the vacancies in parliamentary board arising out of the tragic demise of Arun Jaitley, Sushma Swaraj and Anant Kumar.