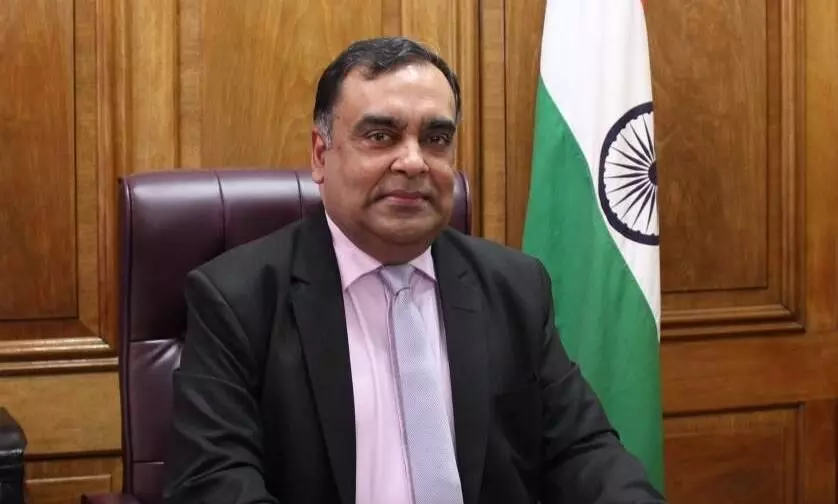 Yashwardhan Kumar Sinha
by Harish Gupta, National Editor, Lokmat Group
New Delhi, Oct 27
Yashwardhan Kumar Sinha, a former officer of the Foreign Service, is set to be the new Chief Information Commissioner (CIC).
There were as many as 154 claimants for the post of CIC and 355 for the five Information Commissioners. Yashwardhan Sinha was already serving as the Information Commissioner and senior-most among them. Secondly, he is the son of late Gen. S K Sinha who was Governor of Jammu & Kashmir during the Vajpayee era.
Among the new Information Commissioners, the Modi government also picked up a journalist from Maharashtra for the post. More than half of the vacancies had arisen in the CIC during the past many months and the government had invited applications for the post. Mostly retired bureaucrats, social activists and public servants had applied for the posts.
A high-powered panel headed by the Prime Minister and comprising of Leader of the Congress Party in Lok Sabha Adhir Ranjan Chowdhury, cleared Sinha's name for the top post after close scrutiny. The 3-member panel also cleared the names of five other Information Commissioners. The posts were vacant for the past many months leading to accumulation of thousands of RTI cases with the CIC. As many as 37,000 appeals have accumulated with the Right To Information watchdog due to the vacancies galore.
The CIC had been headless ever since Bimal Julka retired months ago. The country's watchdog has lost a lot of teeth and in doldrums with mounting cases due to vacancies galore. Even the ministries and departments have been ducking giving replies to RTI applications on one ground or the other.